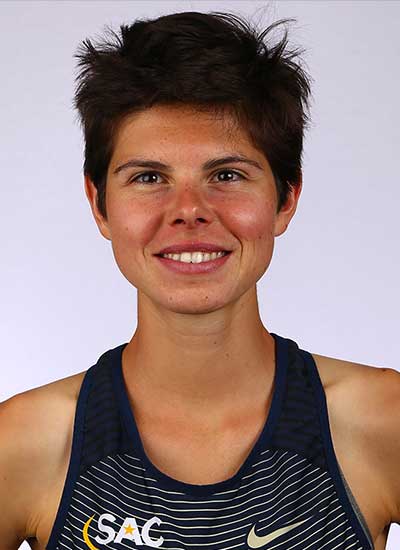 Clémentine Archinard, athlète française spécialisée sur longues distances et cross-country, est originaire du sud-ouest de la France. Pensionnaire du CREPS de Font-Romeu et étudiante en STAPS, Clémentine a fait appel aux services de placement universitaire d'Athletics Partner pour partir étudier aux USA à l'aide d'une bourse sportive en athlétisme / cross-country.
En août 2017, Clémentine part du côté de Wingate University, une belle fac de NCAA Division 2, située en Caroline du Nord dans la belle South Atlantic Conference. Elle fait partie de l'équipe d'Athlétisme mais aussi de Cross-Country.
Après une belle expérience américaine, Clémentine est partie étudier une semestre en espagne à « Universitat de Valencia ». Aujourd'hui elle prépare un Master en Management et Entreprenariat  à l'ESSCA.
Wingate University (2017-2019)
2017 Lenoir-Rhyne Invitational Winner (5 kms)
2017-2018 South Atlantic Conference Champions (T&F)
2017-2018 All-Southeast Region team
2017-2018 Wingate Athletics Female Freshman of the Year
2018 AstroTurf SAC Athlete of the Week (20 Mars 2018)
Bachelor of Arts (History)
Direction les USA pour cette athlète française !