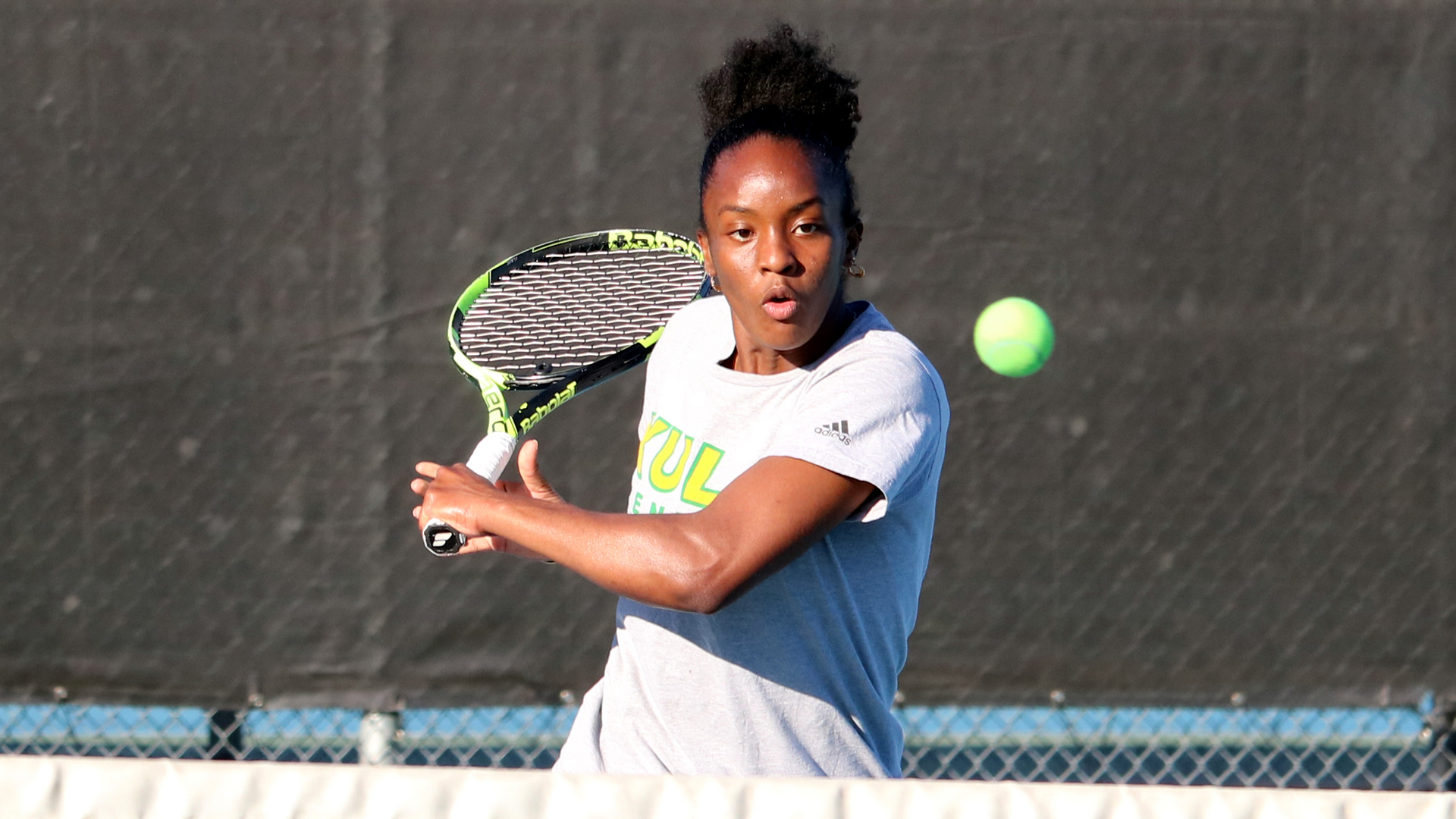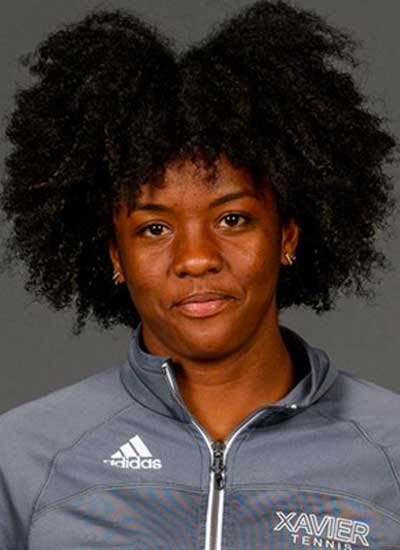 France

TENNIS : CLASSEMENT 1/6
Xavier University of Louisiana
Angela Charles-Alfred, martiniquaise d'origine, joueuse de tennis classée 1/6, a fait appel aux services de placement universitaire d'Athletics Partner pour son intégration en université aux USA à l'aide d'une bourse sportive en tennis.
En janvier 2018, Angela quitte son île natale et rejoint Xavier University of Louisiana pour débuter son aventure américaine et joue pour les Gold Rush en tennis universitaire.
Depuis, Angela enchaîne les performances sportives et académiques, et collectionne les récompenses sur le plan local mais aussi national. Quelle expérience !
Xavier University of Louisiana (2017-2021)
4x NAIA Women's Singles Rankings (#12 en 2017-2018, #20 en 2018-2019, #10 en 2019-2020, #11 en 2020-2021)
3x NAIA Women's Doubles Rankings (#11 en 2018-2019, #1 en 2019-2020, #2 en 2020-2021)
4x ITA All-America (2018, 2019, 2020, 2021)



2x All-Louisiana First Team Honors (2020, 2021)
2x ITA NAIA National Cup Tennis championships Doubles Winner (2019, 2020)
2020-2021 NAIA National Player of the Week (mars 2021)
2x Southern States Conference Player of the Week (mars 2021, avril 2021)
2020-2021 NAIA All-America First Team
2020-2021 NAIA National Championship (demi-finaliste)
2020-2021 Southern State Conference Champions (team)
2020-2021 Corbett Award – Outstanding Female Amateur Athlete State of Louisiana (finaliste)
2019-2020 Greater New Orleans Female Amateur Athlete of the Year for 2019-20
2019-2020 XULA Female Athlete of the year
2019-2020 ITA vote for top moment of 2019-20 women's season
2019-2020 GCAC Commissionner's Honor Roll

2019-2020 myUTR (Universal tennis) NAIA Player of the Week (Mars 2020)



2020 ITA All-Academic Team (w/ XULA)
2019-2020 NAIA Scholars Teams

2018-2019 NAIA Womens' Tennis All America Honorable Mention




2019 ITA NAIA South Regional Championships Doubles Winner



2019 HBCU National Tennis Championships (A-bracket singles, A-bracket doubles)

2017-2018 NAIA Women's Tennis All-America Second Team



2018 XULA Flickinger Academic Honor Roll (w/ XULA)
Juste pour vous dire qu'Angela à débuté hier avec son équipe et a remporté le double et son simple. Elles jouent la semaine prochaine à Phoenix durant une semaine.
Tout se passe très bien à tous les niveaux pour elle. Je vous renouvelle mes remerciements et vous souhaite bonne continuation. A bientôt.