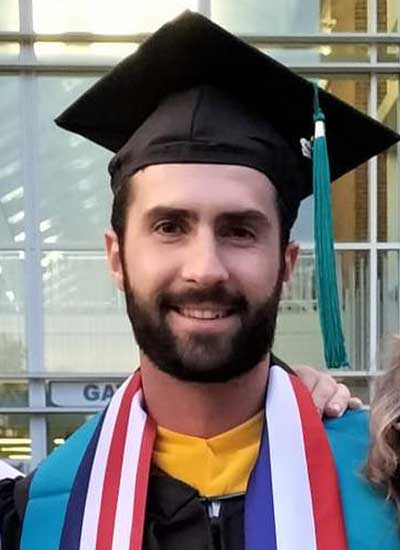 France

TENNIS : CLASSEMENT 0
Coastal Carolina University
Bastien Huon, joueur de tennis français licencié au Tennis Club de Quimperlé, s'est engagé auprès d'Athletics Partner pour partir aux USA à l'aide d'une bourse sportive tennis afin de poursuivre son cursus universitaire aux Etats-Unis.
Ayant débuté un cursus en France, et déjà titulaire d'un DUT Commerce de l'IUT de Vannes, Bastien fait le choix de partir aux Etats-Unis et intègre Campbell University au Fall 2018, une très bonne université de NCAA Division 1, située en Caroline du Nord, dans la très bonne Big South Conference. 
Après 2 belles années avec des très bons résultats sportifs et l'obtention d'un Bachelor en Business Administration, Bastien transfère pour Coastal Carolina University où il poursuit son cursus MBA qu'il obtient en mai 2022.
Aujourd'hui, Bastien travaille depuis août 2022 comme Assistant Coach à James Madison University.
Campbell University (2018-2020)
2018-2019 Big South Second Team All-Conference (simples et doubles)
2018-2019 Big South Player of the Week (12 mars 2019)
2018-2019 Big South Fall Invitational Runner Up
2018-2019 Big South Presidential Honor Roll Team Members
Bachelor of Business Administration et Management
Coastal Carolina University (2020-2022)
2x All-Sun Belt Conference First Team Singles (2021, 2022)
2021-2022 CCU Highest Team Grade Point Average
2021-2022 CCU Male Newcomer of the Year
2020-2021 ITA/NCAA All-Academic Team
2021 Fall Semester President's List (4.0 GPA)
Classé #46 au ITA Ranking NCAA Division 1 (8 décembre 2021)
Athletics Partner m'a permis de poursuivre ma passion (tennis) et mes études aux USA. C'était un choix difficile de sortir de son cocon familial mais Athletics Partner a su répondre à mes attentes et me donner les bons contacts pour faire de cette expérience un grand succès !
Campbell University (2018-2020)
Coastal Carolina University (2020-2022)
James Madison University (2022)
Découvre d'autres profils de joueurs de tennis que nous avons placés en université américaine :